Zydecore: Little Red, on the Azalea City Recordings label based in Takoma Park, Maryland, has appeared with Dr. John, Buckwheat Zydeco, Nathan Williams & the Zydeco Cha-Chas, T-Bone Burnett, Chubby Carrier, Queen Ida, Muddy Waters, John Lee Hooker, Lightnin' Hopkins, Brave Combo, Rosie Ledet, and many others.  Madlib and Limp Bizkit have sampled Little Red, so you know he's got the fonk bone.  Little Red's music has been broadcast on WAMU (DC), WPFW (DC), WWOZ (New Orleans), WERA (Arlington), WOWD (Takoma Park), and on other stations around the world.

Band members: Little Red (Tom Corradino), Accordion, Piano, Guitar - Carol Arthur, Zydecaribbean Steel Pans, Piano - Antoine Sanfuentes, Drums - Dave Petersen, Bass - Harry Rado, Guitar - Jon Danforth, Drums Emeritus - just about everybody sings (but mainly Little Red)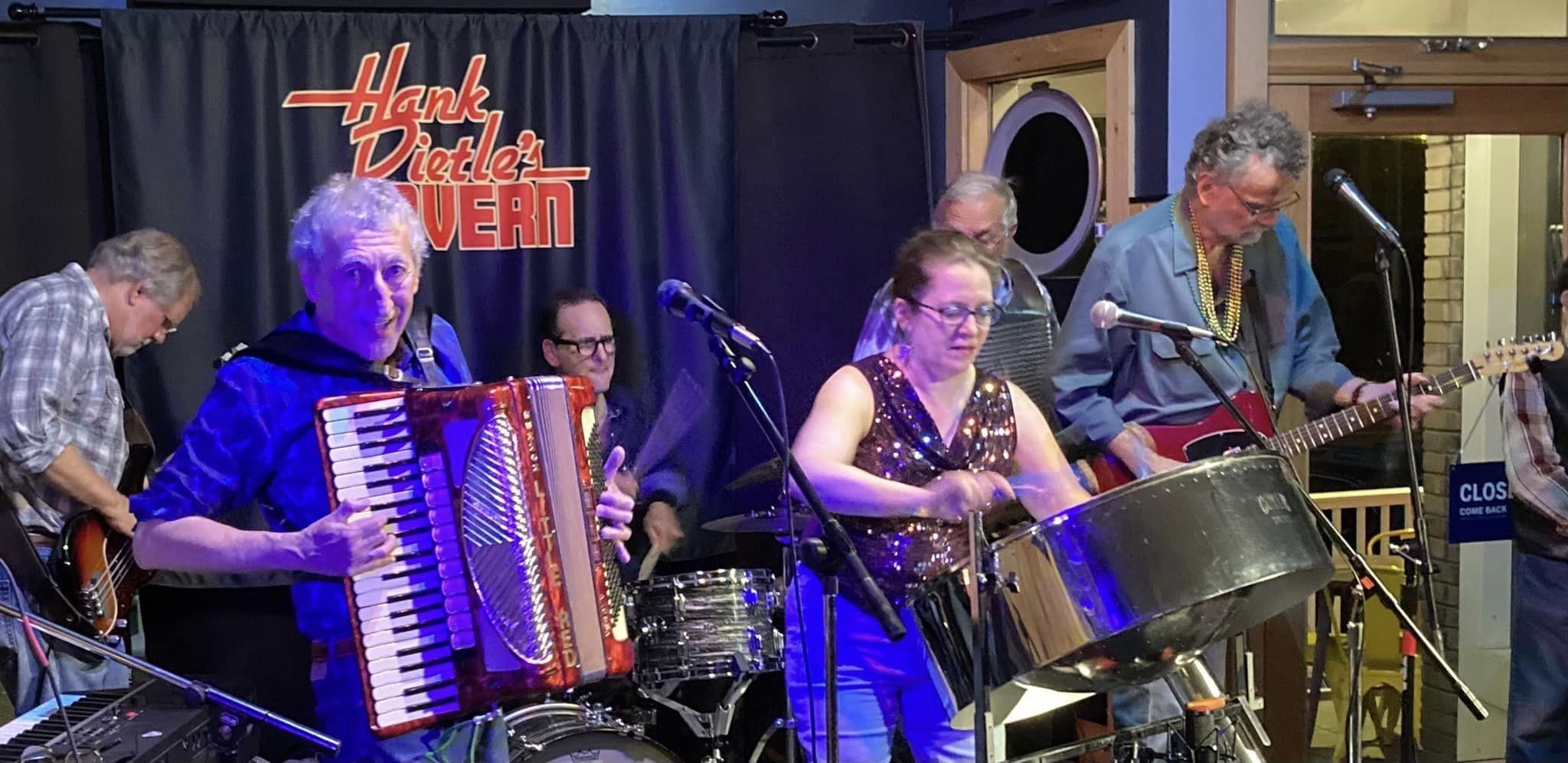 Dave Petersen, Little Red (Tom Corradino), Antoine Sanfuentes, Carol Arthur, Wayne Khan, Harry Rado
Recent performances:
Kennedy Center, Washington, DC (New Year's Eve, Dec 31, 2022)
Hank Dietle's Tavern, Rockville, MD
Palisades Hub Cap Centre, Washington, DC
True Respite Brewing, Rockville, MD
Takoma Park Food Co-op, Takoma Park, MD
The Wine Bin, Ellicott City, MD
Little Market Cafe, Ellicott City, MD
Chevy Chase Day, Wash., DC
Takoma Park Street Festival, Takoma Park, MD
Royal Lake, Fairfax, VA
City Winery, DC
Kilroy's, Springfield, VA
El Golfo, Silver Spring, MD
McLean Festival for the Arts
The Hamilton, DC - with Nathan & the Zydeco Cha-Chas, Chubby Carrier, Buckwheat Zydeco
JV's in Falls Church, VA
Ritz-Carlton Hotel, Georgetown, Wash., DC
Democratic Club of Annapolis, for the Maritime Republic of Eastport
Gallery O on H St NE, Wash., DC
Old Bowie Town Grille, Bowie, MD
Ice House Café, Herndon, VA
New Deal Café, Greenbelt, MD
Villain & Saint, Bethesda, MD
Capital Fringe Festival - Closing Party
H Street Festival 2013-14-15-16, Wash., DC (2016 Festival drew 80,000 people!)
The Hamilton, DC - with Buckwheat Zydeco, Bonerama
Sehkraft Brewing, Arlington, VA
Atlas Performing Arts Center Under the Big Top GALA
Villain & Saint, Bethesda, MD
Silver Spring (MD) Swings Concert at Veteran's Plaza
DC Jazz Festival 2013-14-15-16
DC Fringe Festival
Tropicalia on U St NW, DC
Atlas Theatre--opening party for the "Intersections Festival"
Quarry House Tavern, Silver Spring, MD
Benefit at Eastern Market for Frager's Hardware
Eastern Market Potluck Dinner
The Jefferson Memorial, for the Cherry Blossom Festival
The Smithsonian's Mardi Gras Party at American Arts
MRE--Mardi Gras Party, Annapolis, MD
Harpers Ferry Parks, WV
Studio Theatre--opening party
Hill Country BBQ, DC
Glen Echo National Park, MD
Artisphere, Arlington, VA
Grist Mill Park, Alexandria, VA
Mason District Park, Fairfax County, VA
Haydee's in Mount Pleasant, DC
Takoma Park Jazz Festival
National Zoo, DC
Politics & Prose 25th Anniversary Party
The band has also appeared at: 
SXSW in Austin, New Music Seminar in Manhattan, and the Kennedy Center.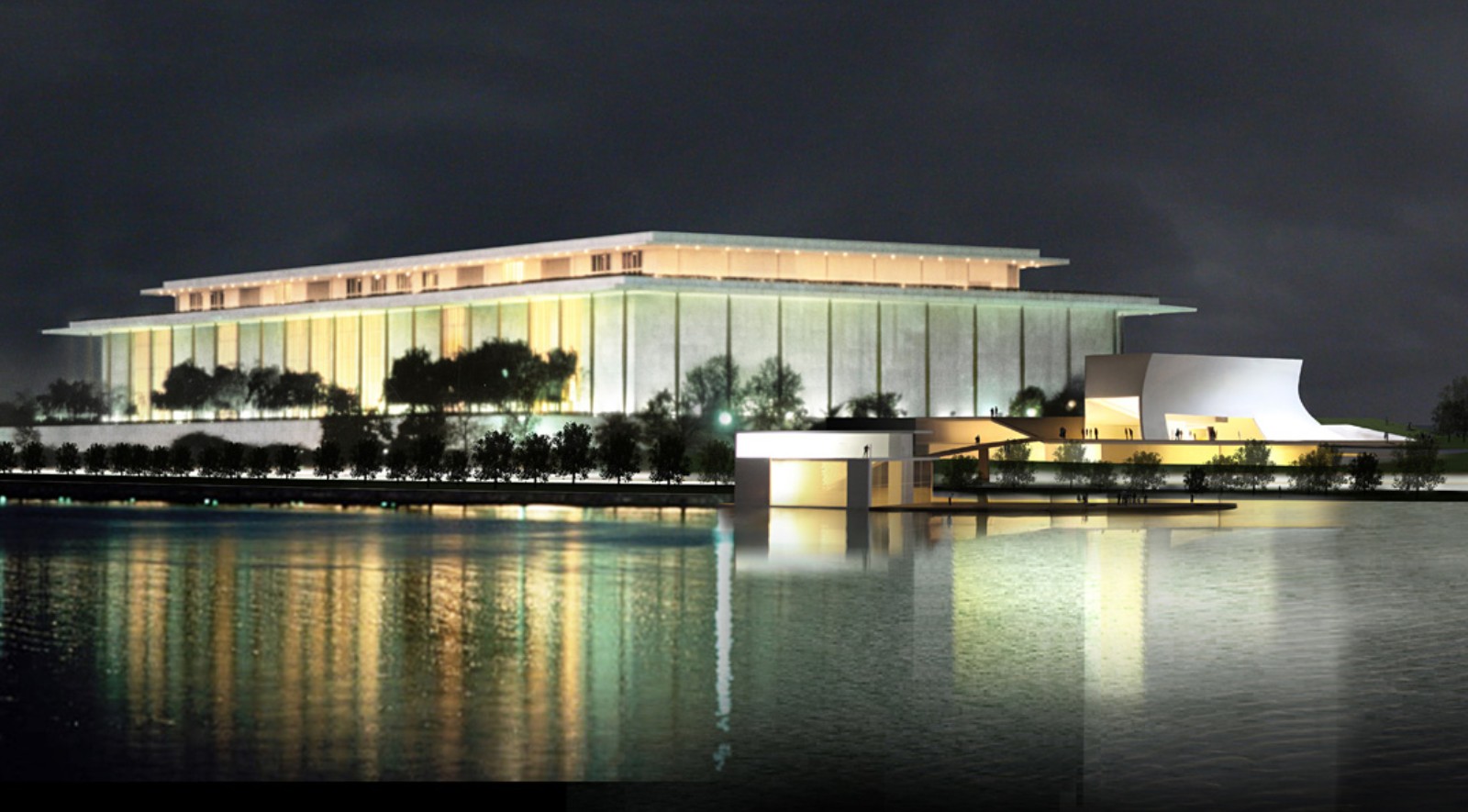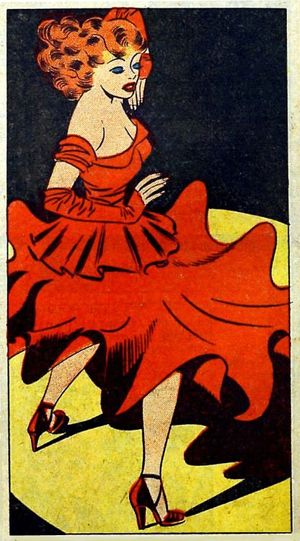 Little Red and the Renegades is Washington's ultimate party band!
Do you wanna dance?!